We have made managing your subscription account even easier! Now you can manage your subscription right from your mobile app!

To access your account management portal, sign into your Photofy account on your mobile device. On the home screen, locate the "Manage Subscription" link under the content creation buttons.
Once in here, you can update your billing information, view and print invoices, and more!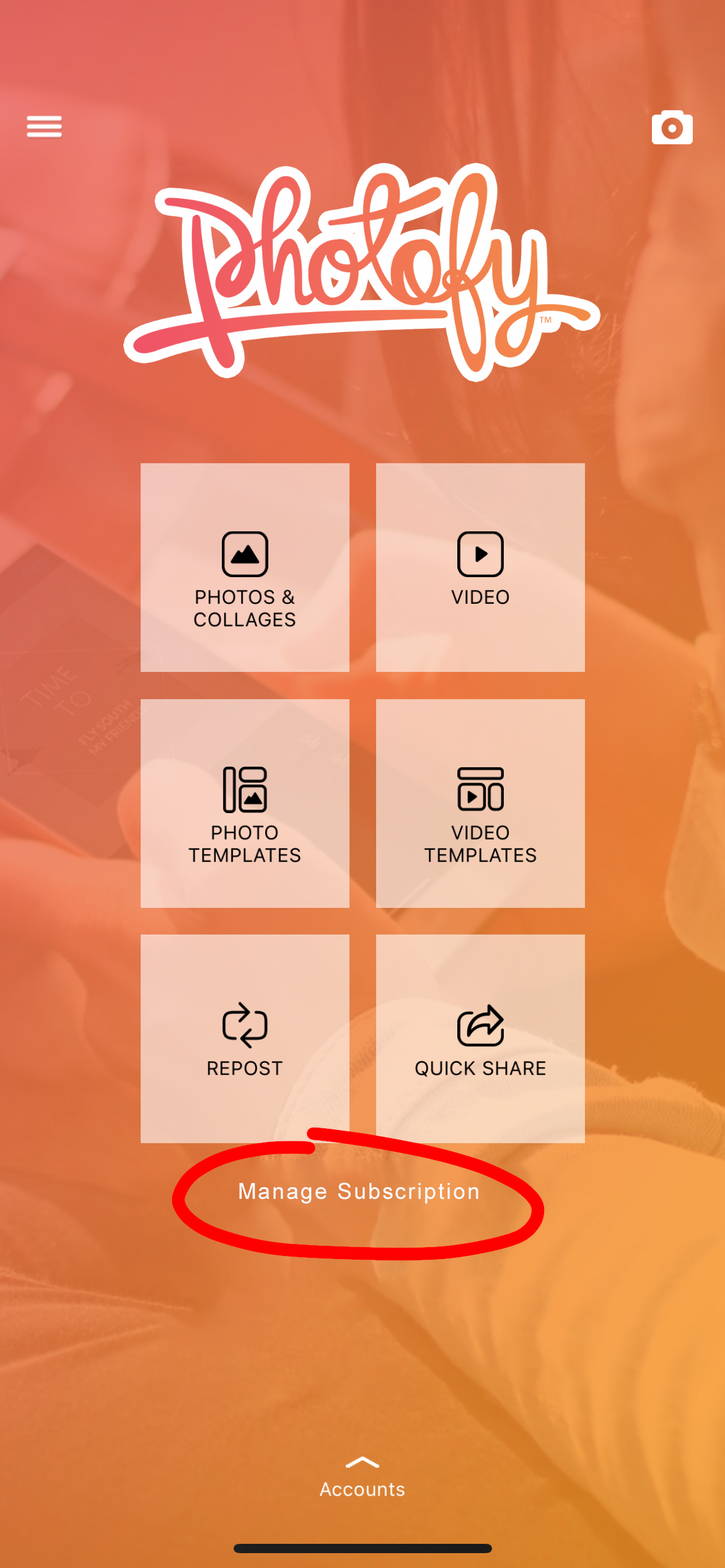 if you have any questions regarding your account, please contact us.
* To avoid any further charges to your account, please cancel at least 48 hours prior to the end of your subscription. You will have access to your business elements until the final date of your subscription.