This tutorial is valid for Android 10 users:
Sharing posts on Instagram is nearly impossible, but Photofy makes it very easy, and even includes the post, and credits the original poster!
Here's how!
When you see a post you'd like to share on Instagram, tap on the three dots in the top right: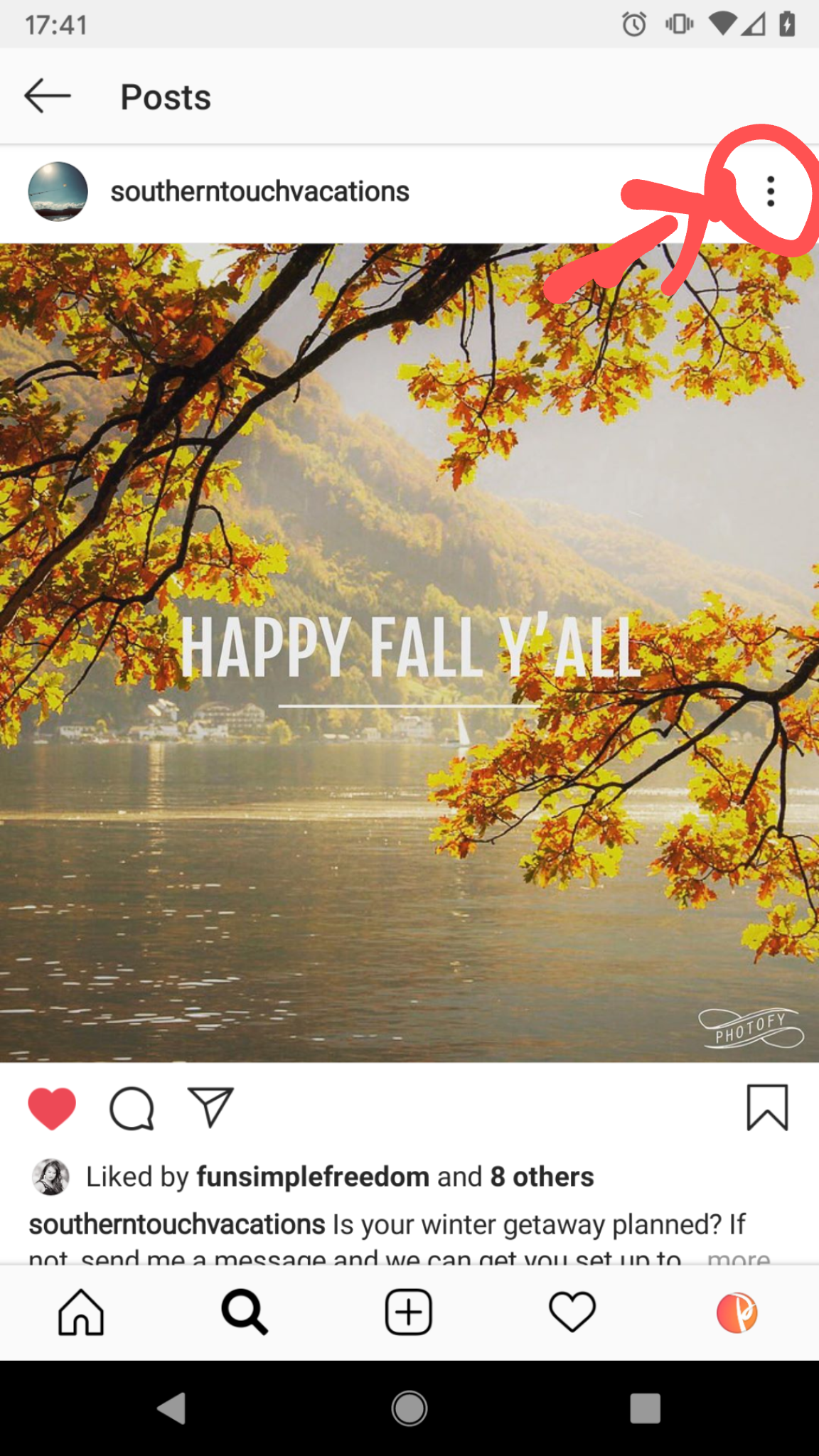 Choose the "Share to" option in the pop up menu: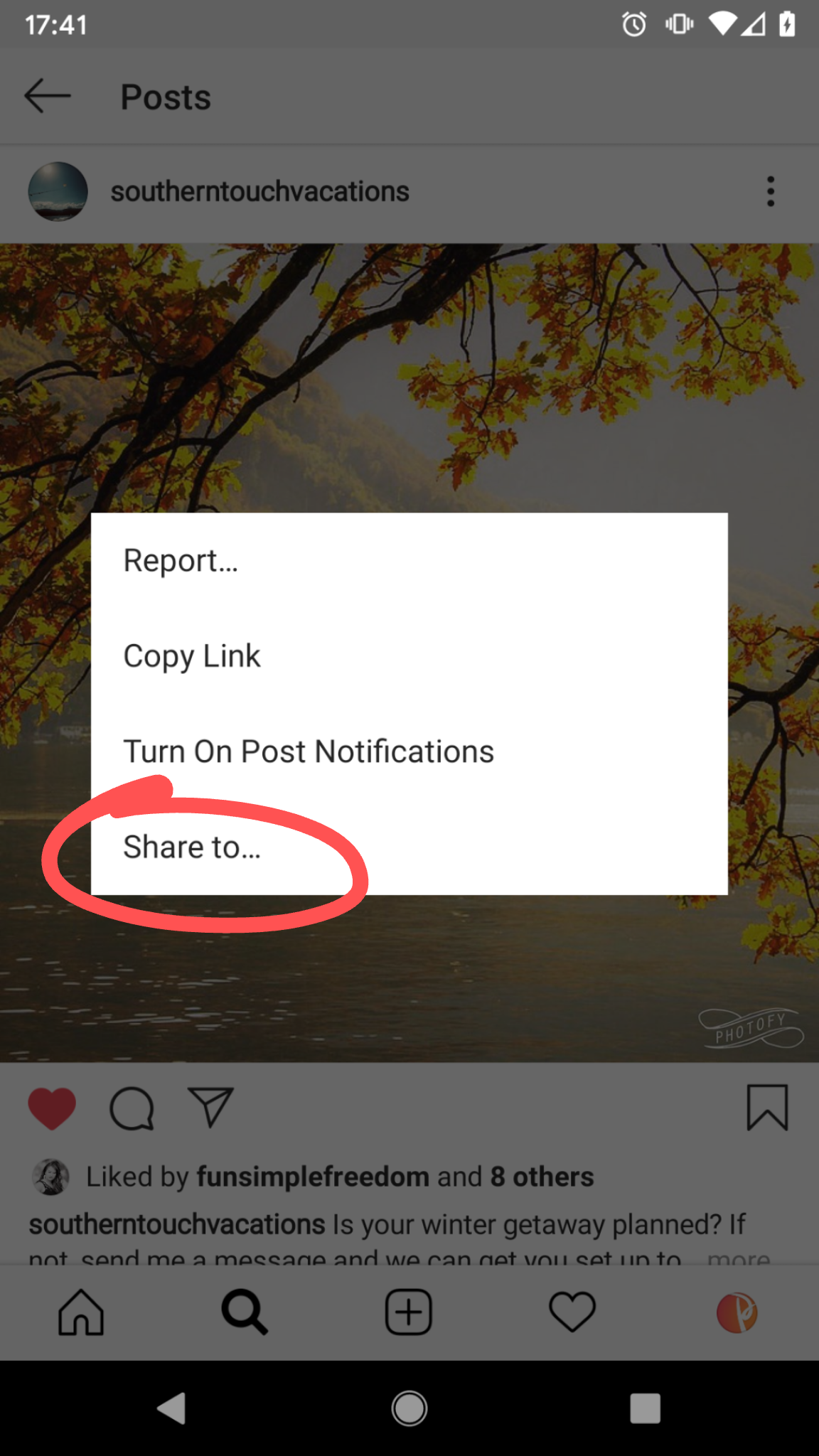 Next, choose Photofy from the list of apps: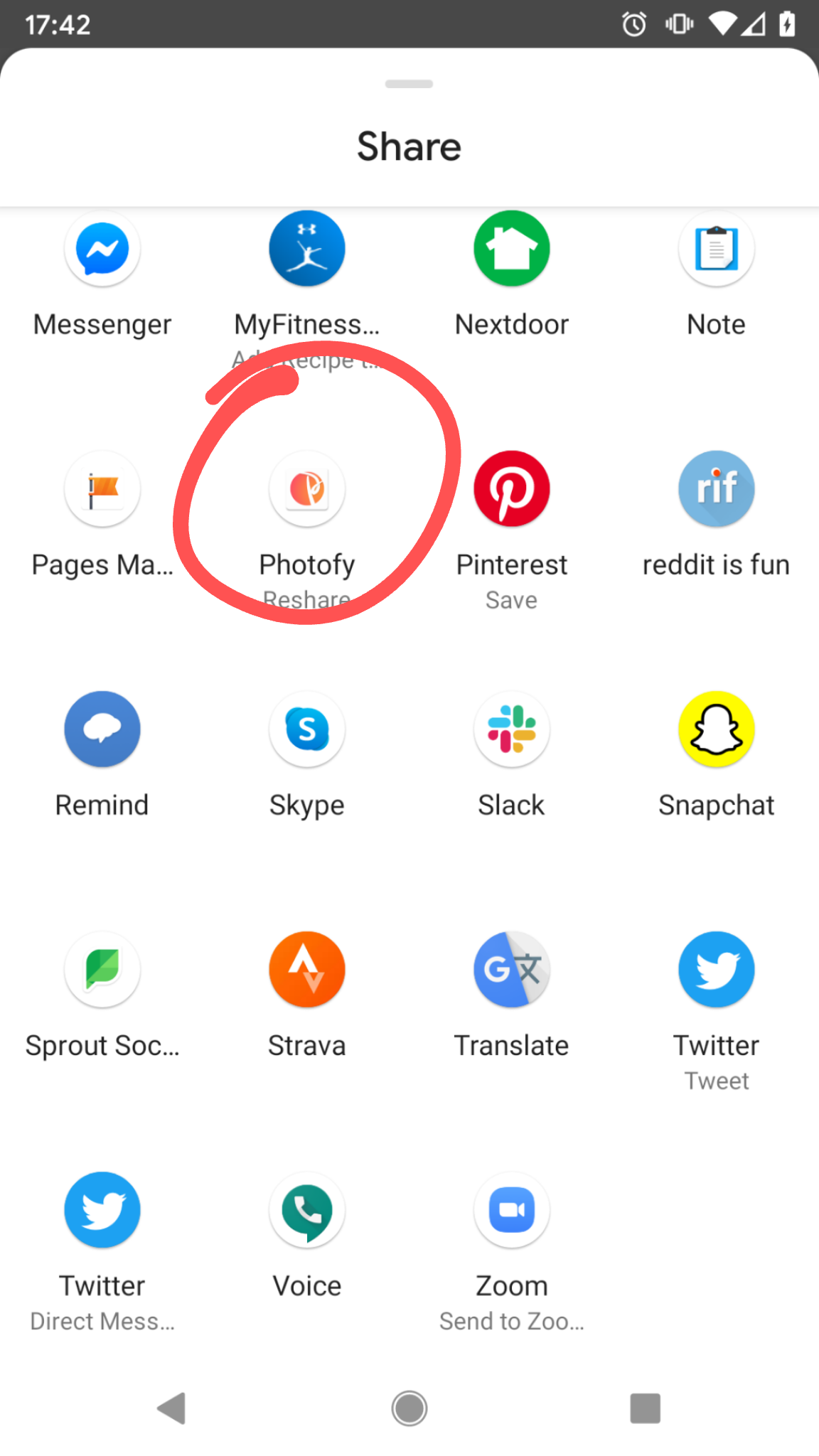 Tap on the Repost option on the main menu: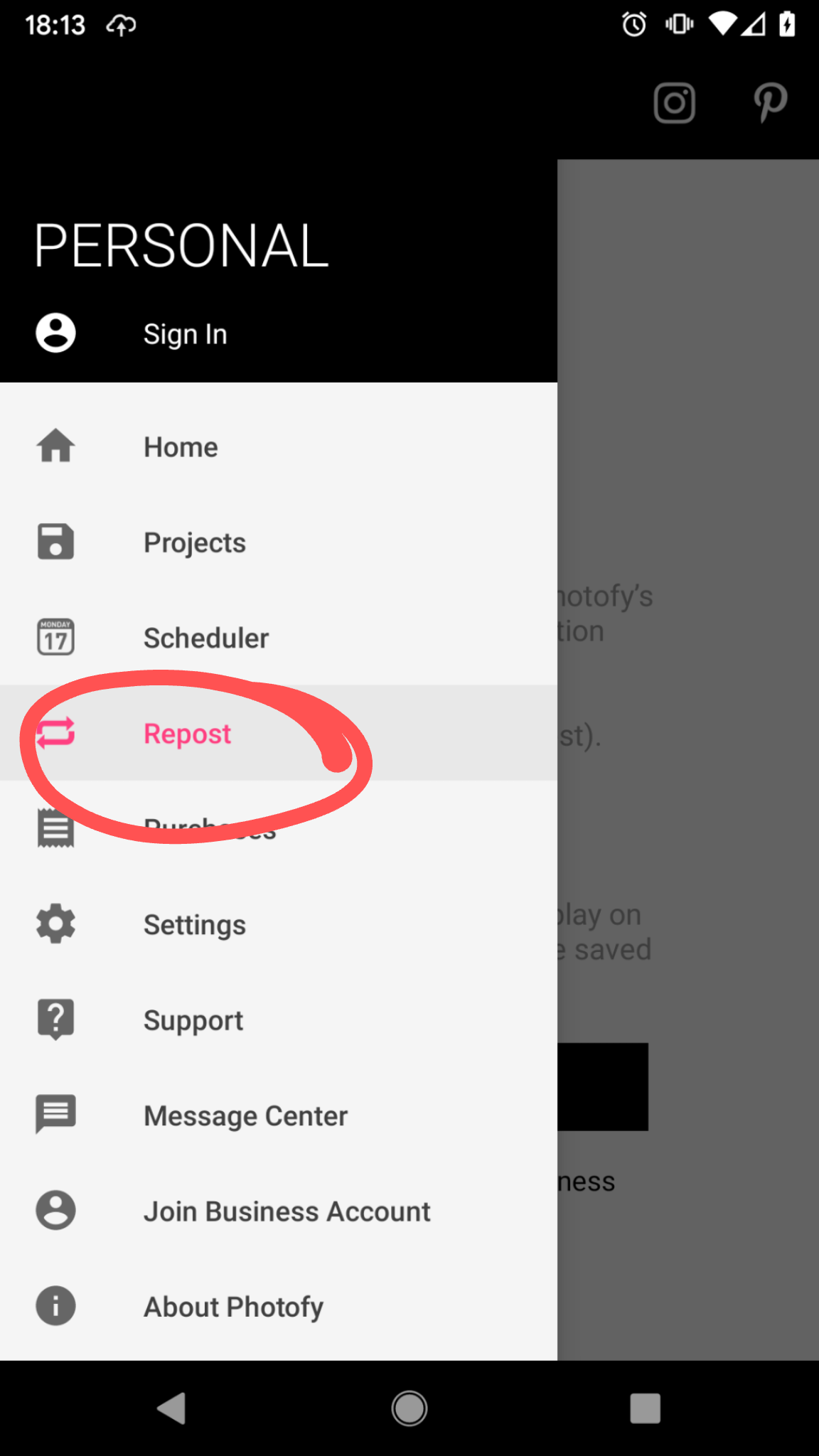 Tap on the post you want to share and then tap on the share icon at the bottom of the screen: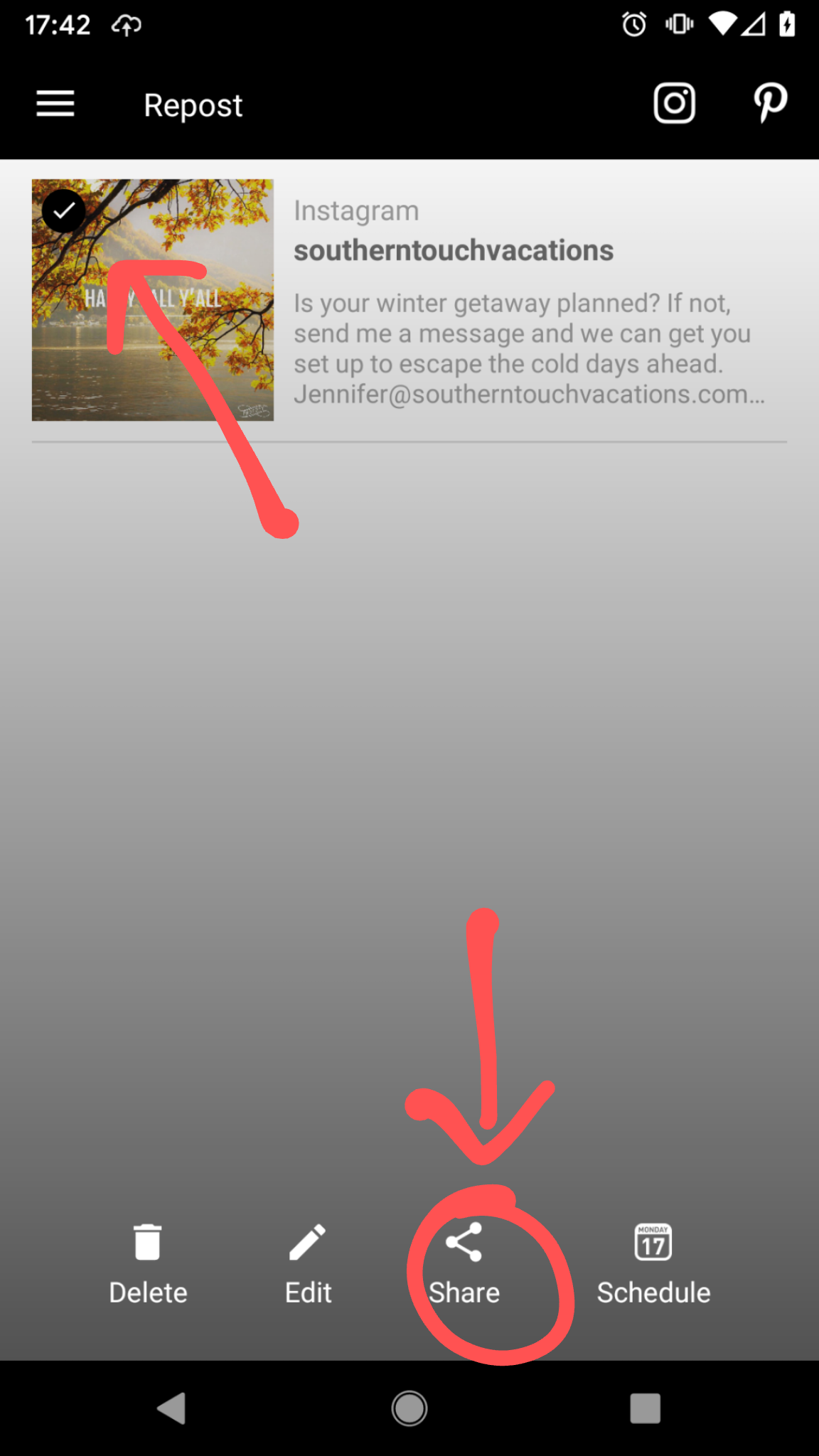 The post copy and attribution will be copied to your clipboard so all you have to do is paste in the caption area of your social post: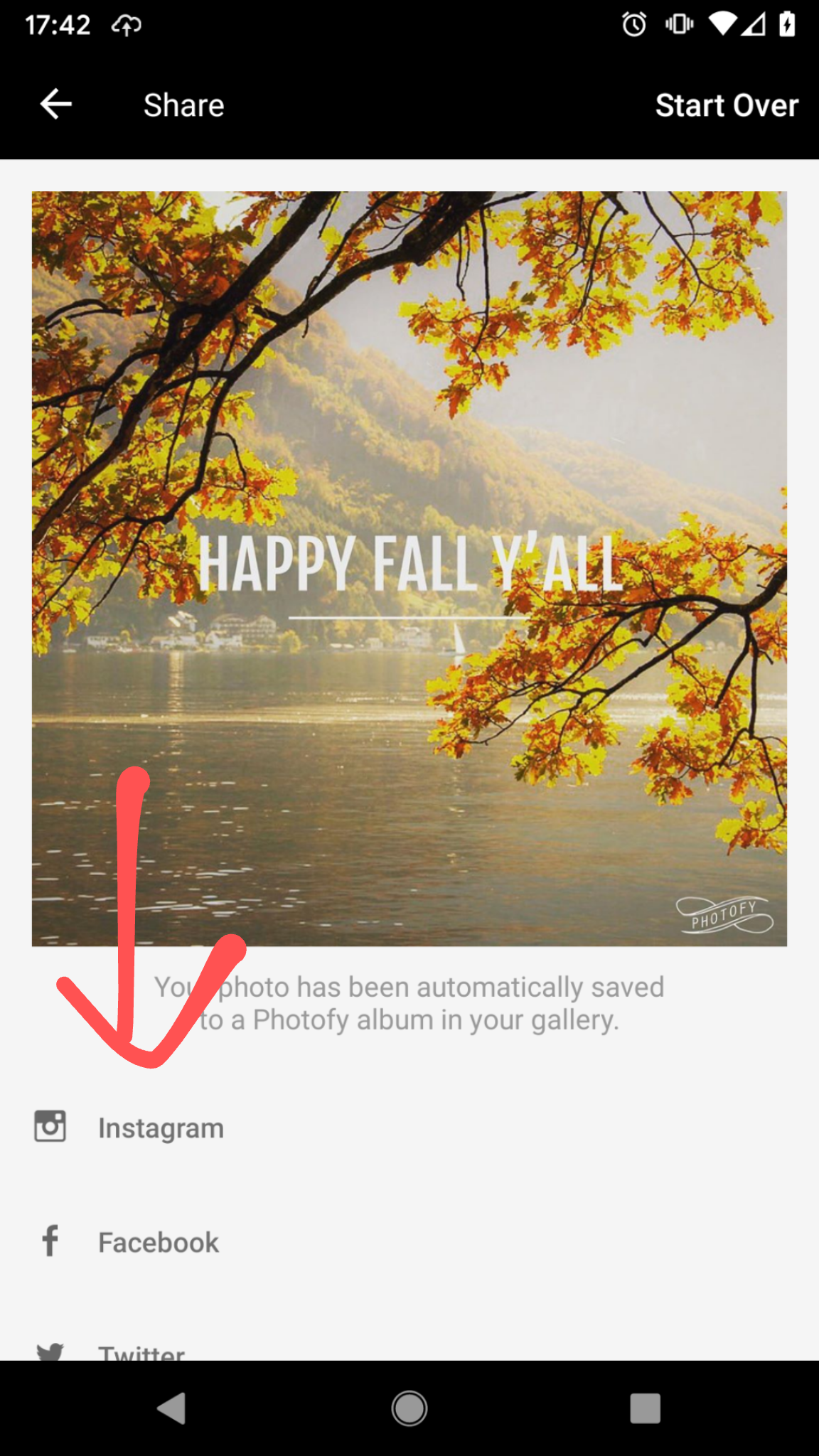 That's it! Happy Photofy-ing!