Deleting an account is permanent and can not be undone.
Your account will be deleted and all of your data will be erased.
Your data cannot be restored.
If you have a Photofy subscription, please go to manage your subscription via the link on your home screen to cancel before deleting your account.
Deleting an account DOES NOT cancel any active subscriptions.
To cancel your Photofy user account:
1. Tap on the Menu.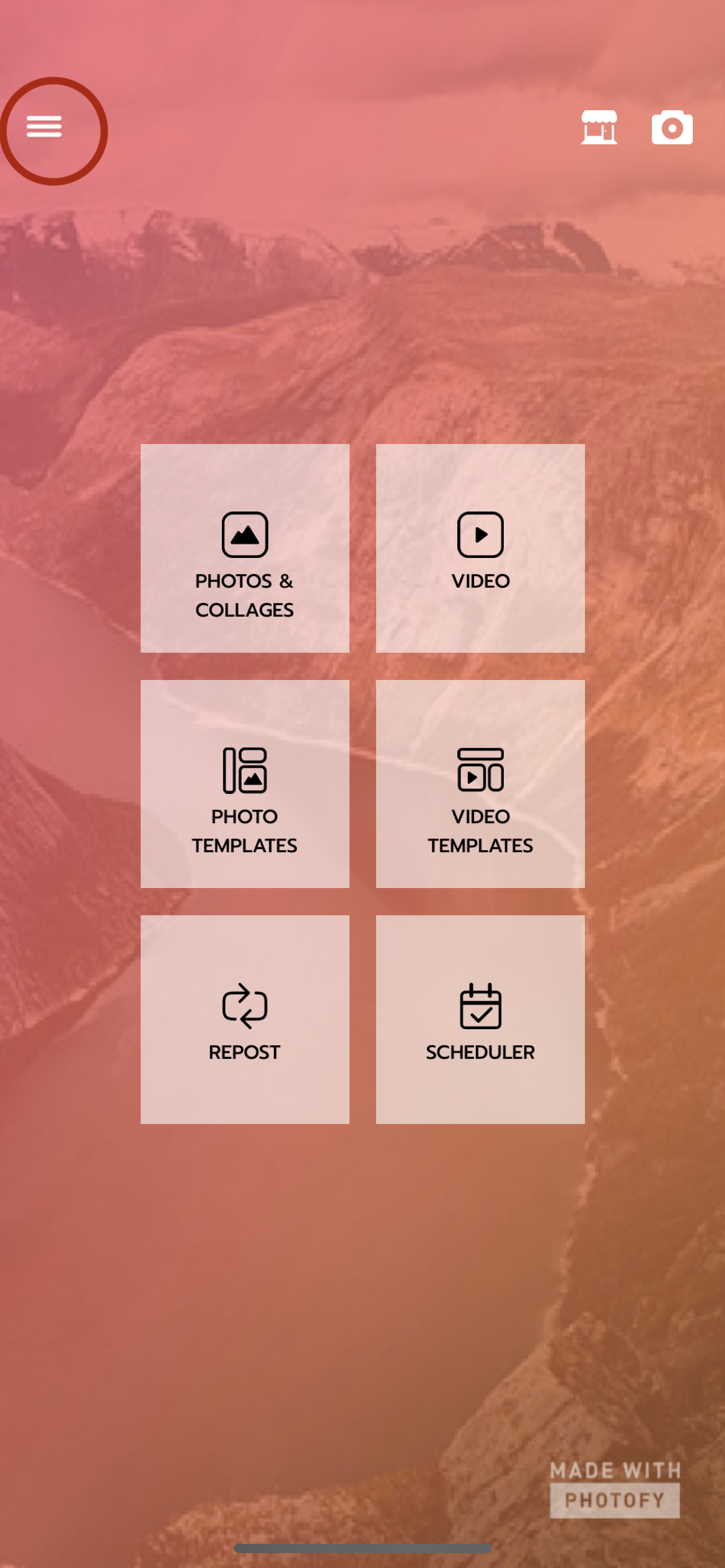 2. Tap on Settings.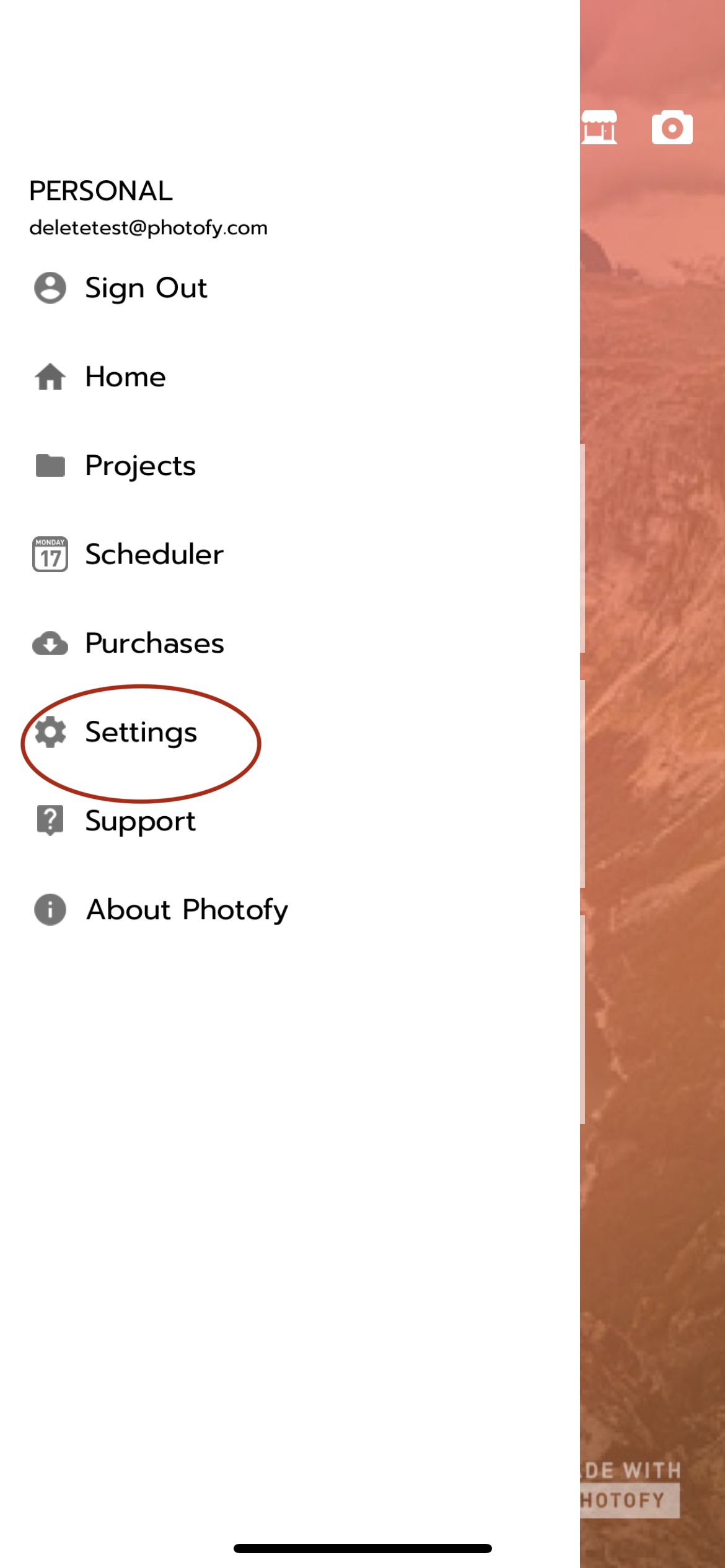 3. Tap on Delete.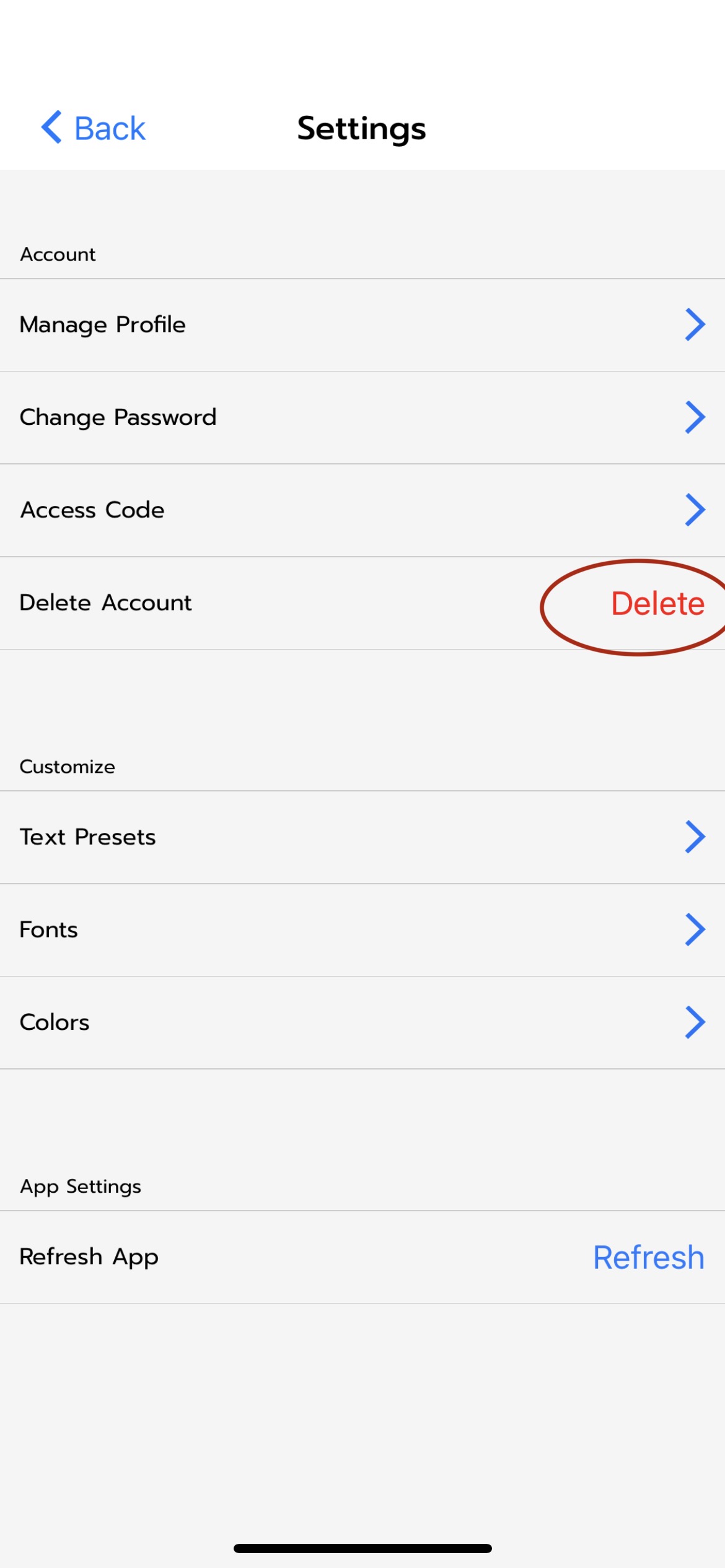 4. Confirm Deletion.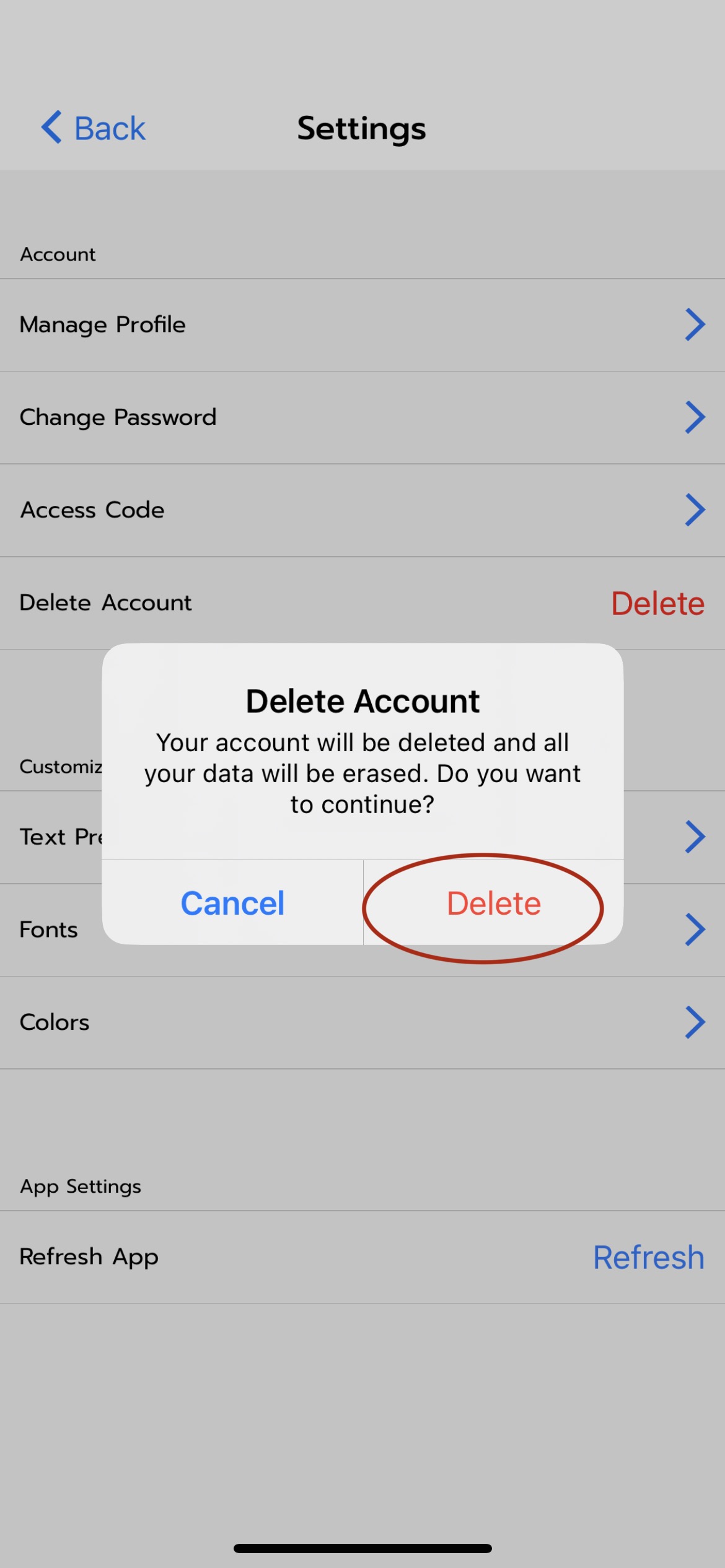 If you have any questions, please contact our support team.
Be sure to choose Cancellation Request for fastest response!