Content you create using the mobile app will automatically save to your device galleries. All content created on mobile and desktop apps will save to your photo stream.
1. To access your stream, login to your portal by going to http://photofy.com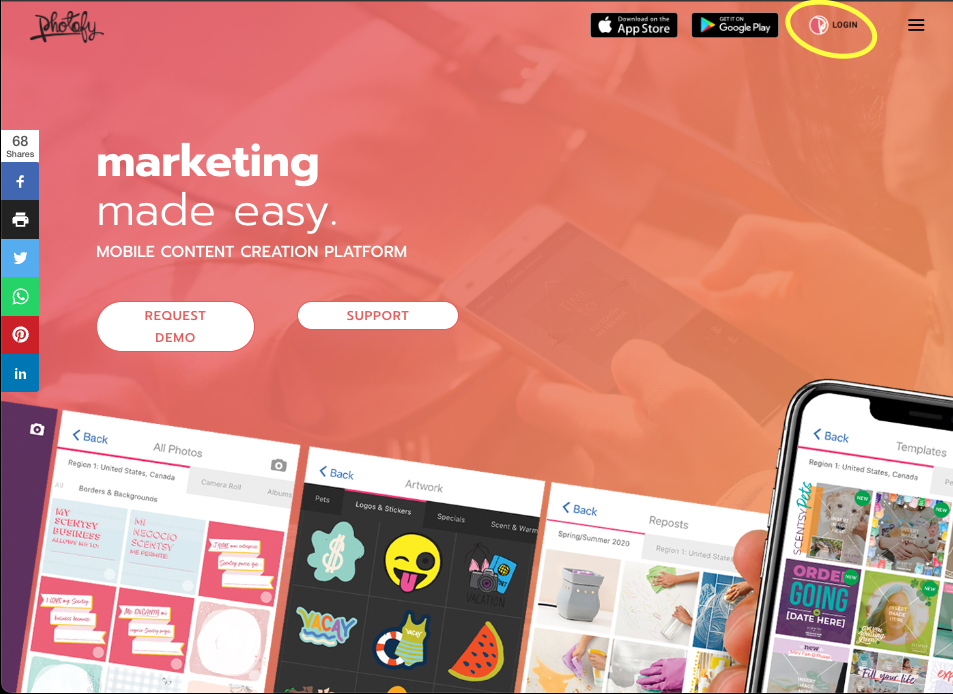 2. Once signed in, expand the "Account" drop down section and click on "My Stream"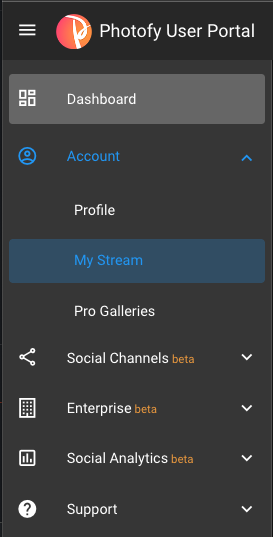 3. Locate the image or video you want to save in your stream and click on the download icon.

4. Your image or video will be saved to your computer.
If you have any questions, send us a message and we are happy to help!