We hope you love Photofy as much as we do, but we know things change, and sometimes you just need a break... While we hope it's not forever, Photofy has made it super easy to cancel your enterprise subscription right from your mobile app home screen.
1. Sign into your Photofy Subscription, and tap on the "Manage Subscription" link under your content creation buttons.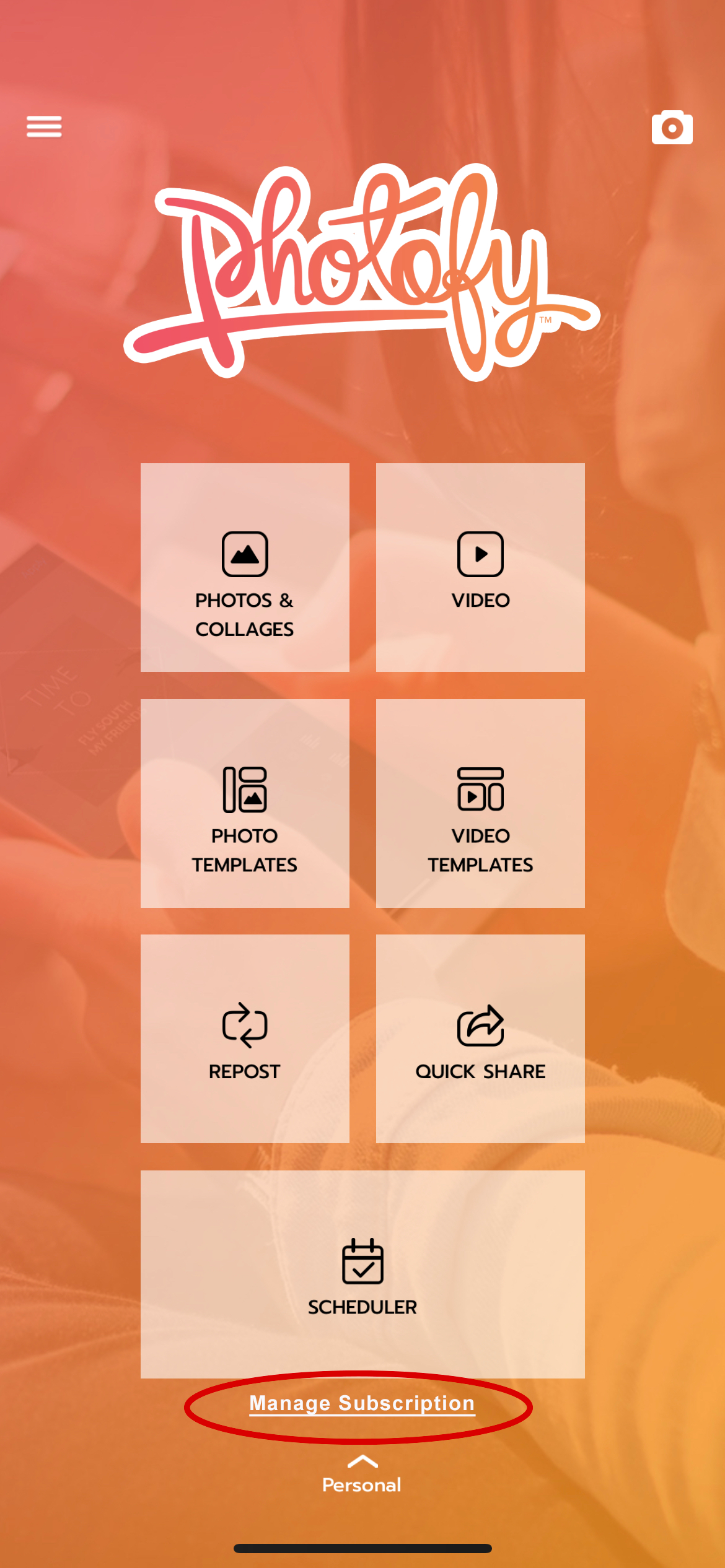 2. Tap on the Cancel Plan button. If you don't see this, contact us right away.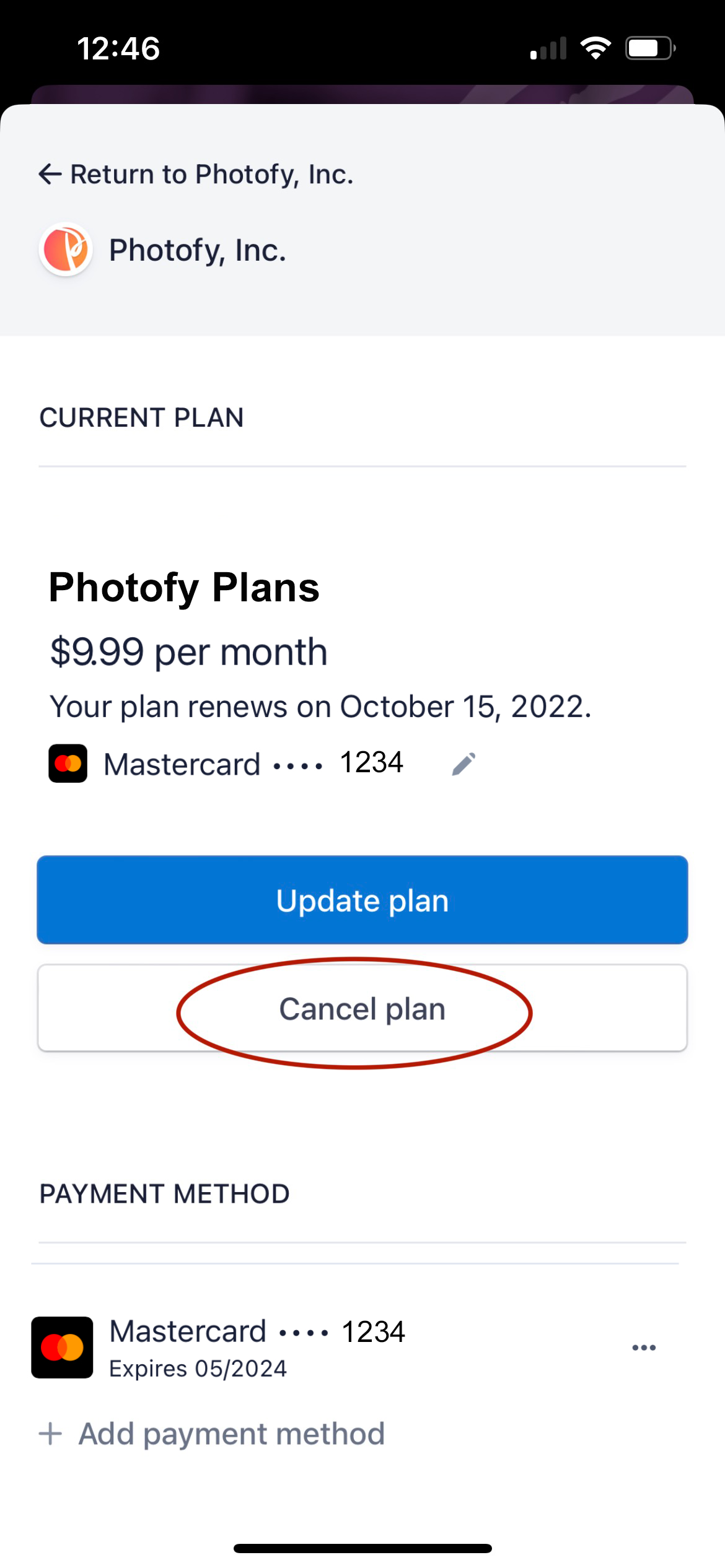 3. The next page just verifies that you are canceling the correct plan, as some customers do have multiple subscriptions. To confirm, tap on "Cancel plan".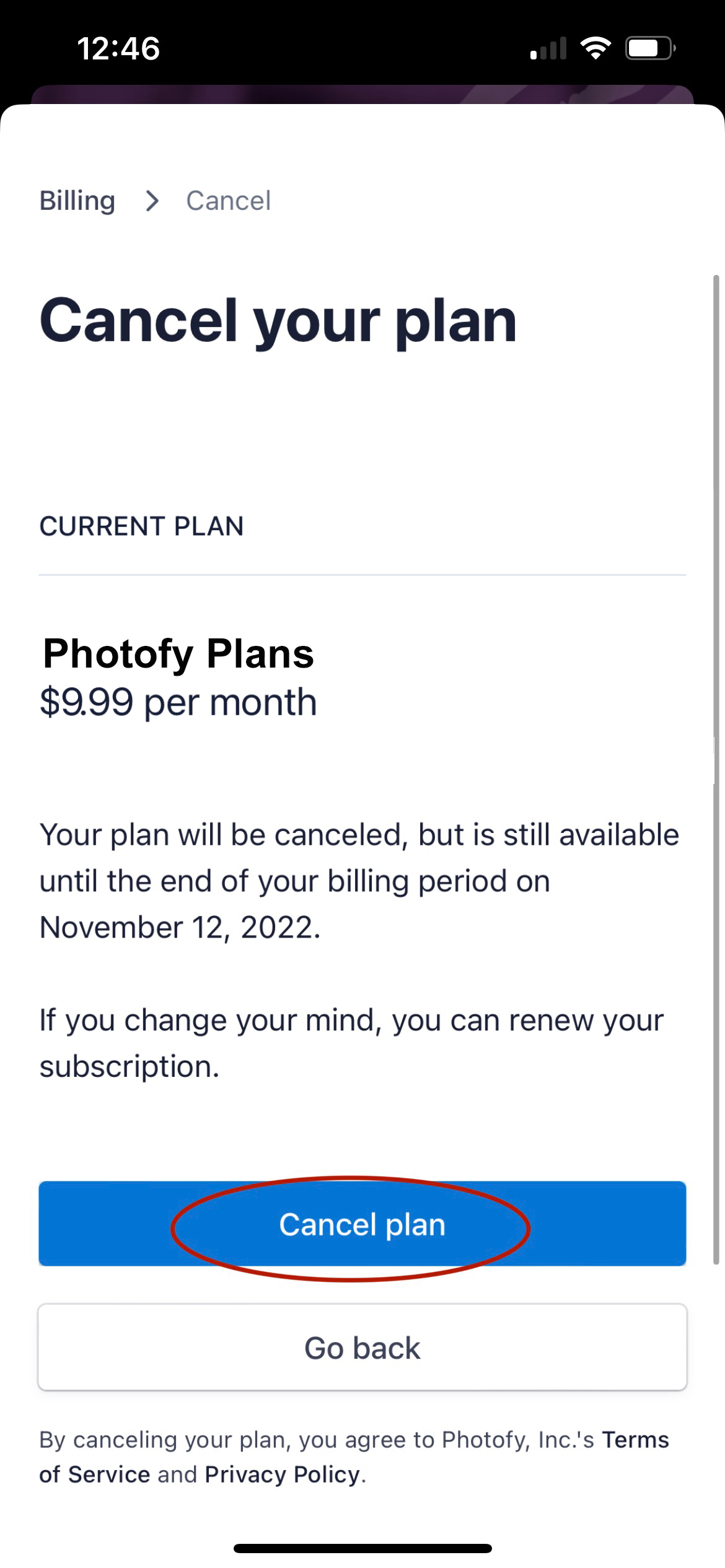 4. Make sure that you see the system processing the cancellation.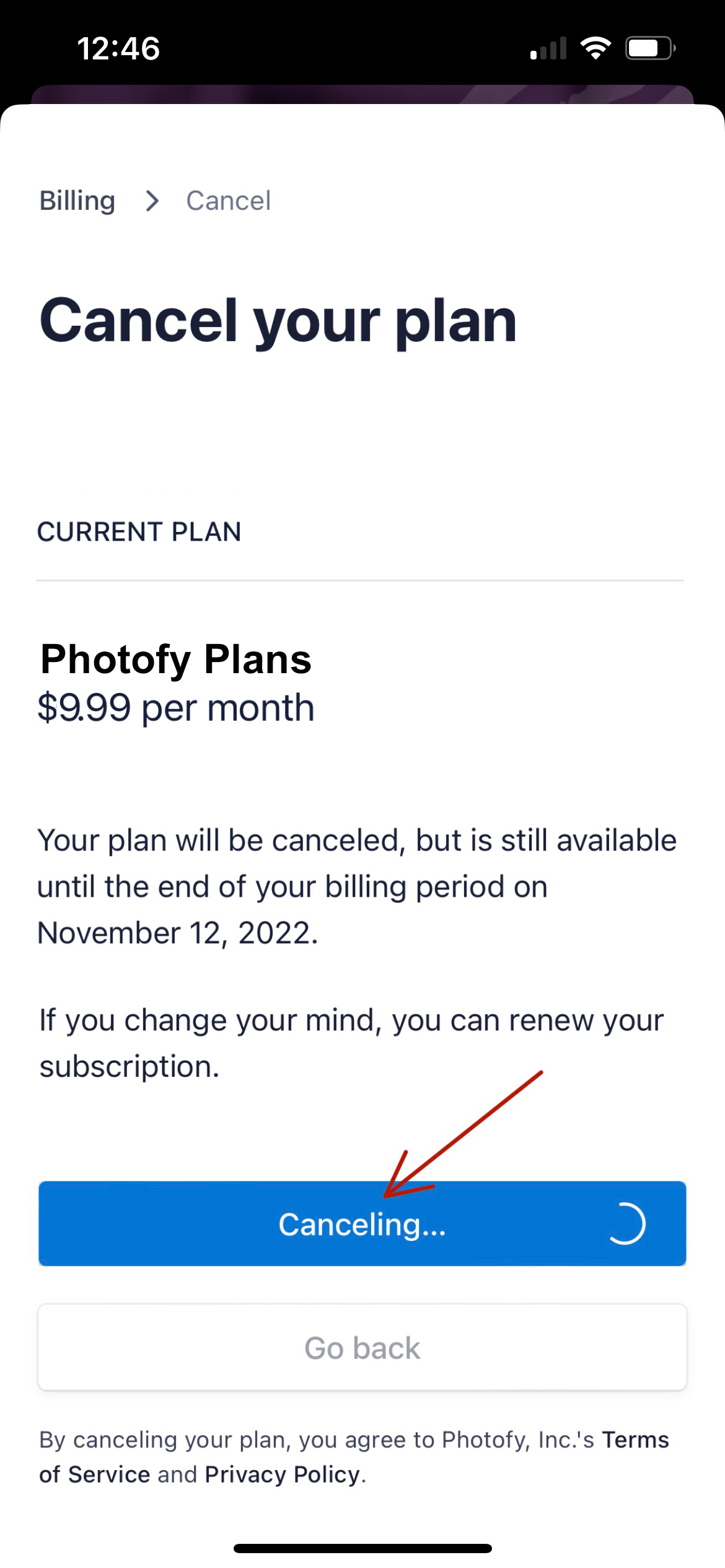 5. The next screen will confirm that your plan is cancelled.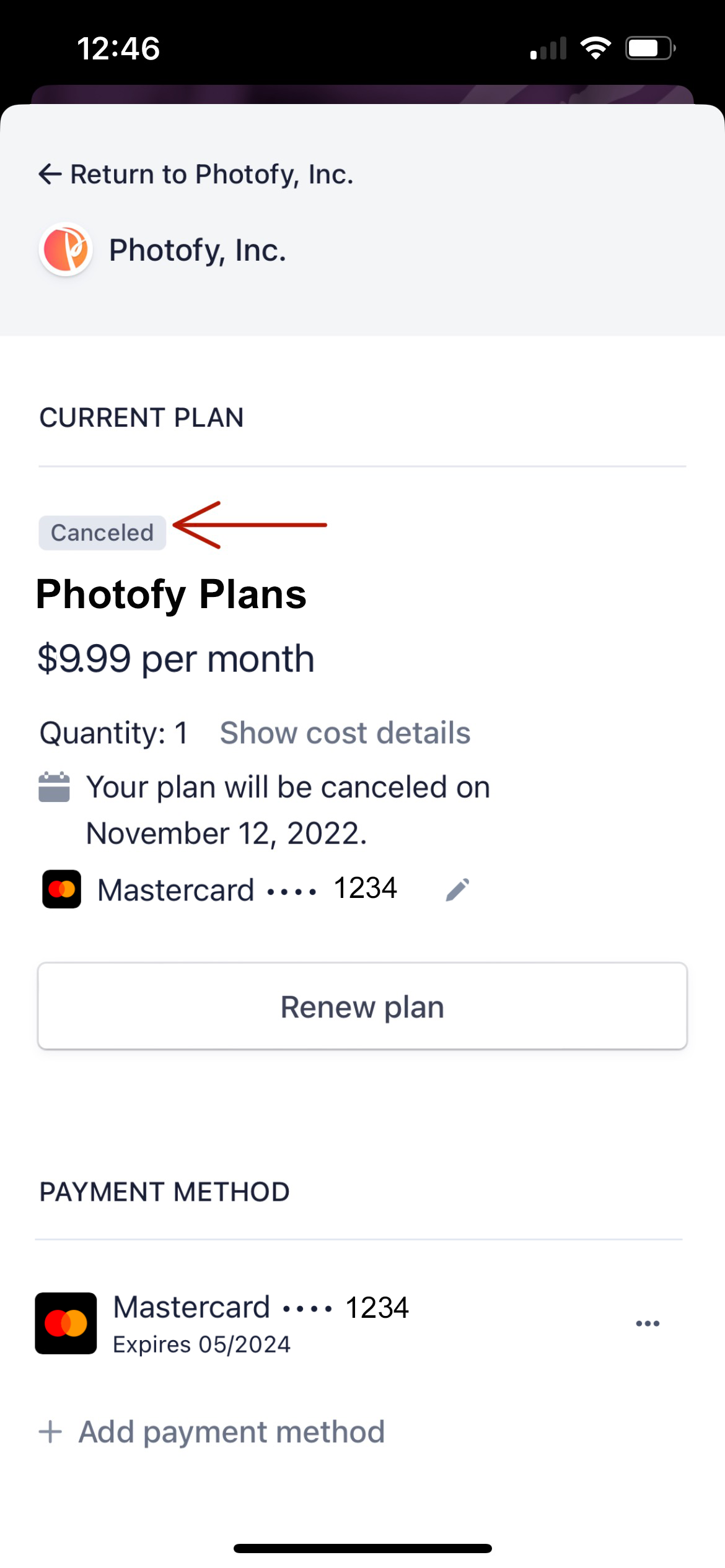 If you run into any issues while canceling your plan, please contact our support team right away.